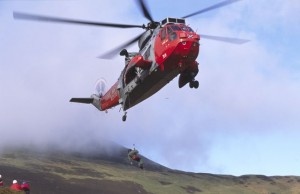 The police are responsible for co-ordinating mountain search and rescues throughout Scotland
The Moffat team work closely with Police Scotland who alert the team when they receive a 999 call, requiring our assistance.
The police decide and co-ordinate which rescue agencies are required in any particular case. At many incidents the team may work alongside;
The Search and Rescue Dogs www.Sarda.org.uk
Nith Inshore Rescue Service www.nithrescue.org.uk
Royal Navy and RAF Search and Rescue Helicopters
The Scottish Ambulance Service.
The Scottish Coast Guard
Once the Police alert the Team Leader of the incident, all members on the call out list are contacted. The team is co-ordinated by the team leader and deputy, who will plan the search with information that has been provided, linking with the Police throughout.
The team also provides safety cover for a number of hill races within the region, as well as at local community events throughout our area.
To ensure the continued running of the team, various fund-raising events are organised throughout the year including the teams Charity Challenge